KILLING FIELDS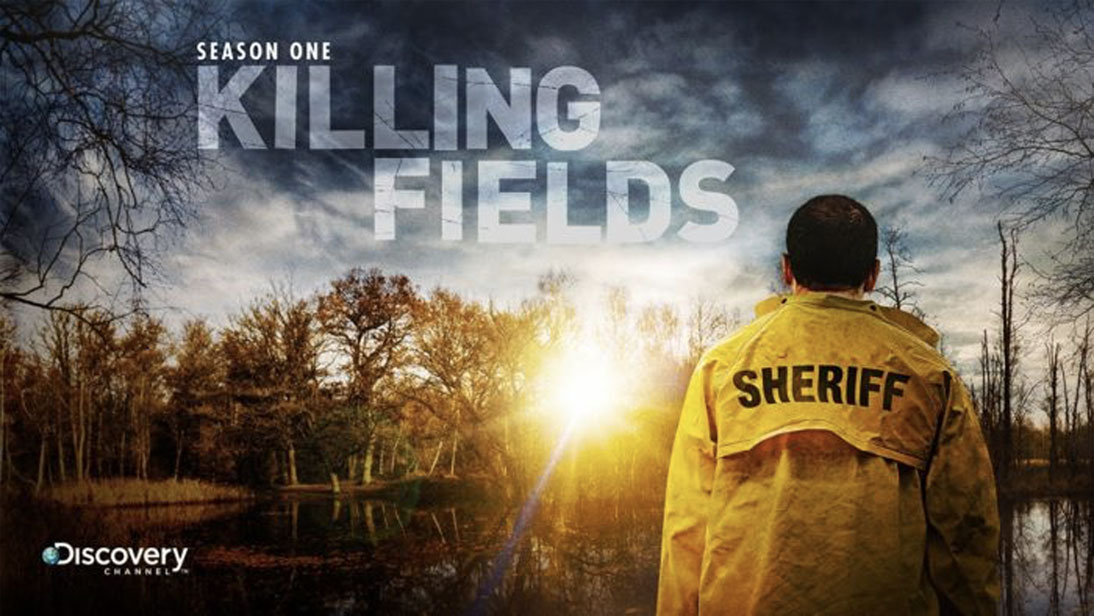 Originally produced by sister company Sirens Media, Good Caper Content administers all new developments surrounding Killing Fields in a production capacity.
Across America, there are isolated places that appear untouched. In these desolate and sprawling areas -known as killing fields -dozens of deaths remain mysteries, baffling anyone daring enough to investigate. This fall, Discovery Channel will travel to the windswept farmlands of Isle of Wight County, Virginia, an idyllic small town community located near the Chesapeake Bay. Sunny dispositions, however, are quickly left by the wayside as the Isle of Wight County Sheriff's Office reopens the brutal 2004 homicide case of 28-year-old Carrie Singer, whose beaten, half-naked body was dumped in a local farm field to be picked apart by vultures. This tragic murder, which has haunted Lead Investigator Randy Patrick for over a decade, drives the next season of Killing Fields.
Under the command of Lieutenant Thomas Potter, Randy works with a team of skilled investigators, including Detectives Bert Nurney and Susan Morgan. Lieutenant Potter also assigns rookie Detective Kris Coughlin to be Randy's partner for thecase, and he adds a fresh perspective to the 13-year-old mystery.
As the detectives dive in, they immediately come face-to-face with the challenges of their environment. The wildlife and natural elements at the site where Carrie was found took a huge toll on her body, making it difficult to collect and analyze important evidence at the time. Carrie was not only a victim at the hands of man, but also a victim of the field where she was found.
Shot in real time, the team works around-the-clock to conquer these challenges and re-examine critical evidence, using cutting-edge technology that has advanced significantly over the years. They also meet with a range of witnesses and uncover shocking new details about the people in Carrie's life. Ultimately, multiple potential suspects are drawn into the case.
But, even with new information, the question still remains: who killed Carrie Singer? For 13 years Randy has been looking for closure -for himself, and most importantly, for Carrie's family. Now that the case is reopened, he is willing to put his personal life on hold, including his retirement, to find the answer. This time around, he might just find it.